Can Cooker
By Mark Sticht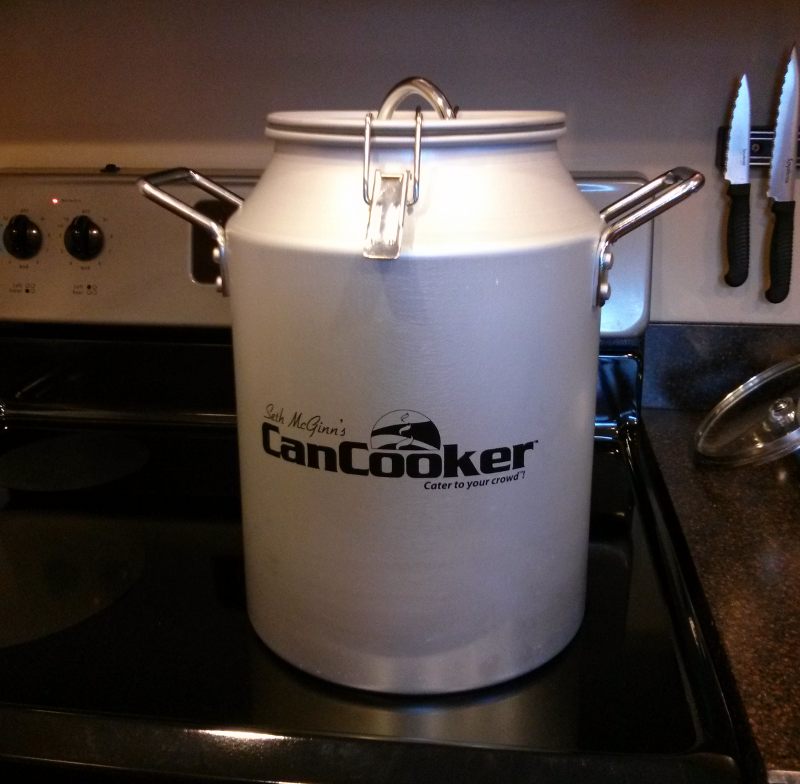 The Quick Answer
So far, so good. We've only tried it on a stove, but it cooked a hearty beef stew in under an hour. We'll be happy to use this in the house and when we camp this summer.
The Purchase
Amazon was able to deliver the Can Cooker in two days and saved us $10 over the bargin cave at Cabela's.
Features
Weight: 3.5 lbs.
Height: 15"
Width: 10"
Lightweight aluminum
Rubber gasket to seal in steam
Two clasps to hold the lid on tight
The Real World
---
December 20th, 2012
The Can Cooker is a new version of an old trick - to cook food in a cream can. It is a giant pot with a gasket to seal the lid. Since this is only a steamer and not a pressure cooker, there is a 1/4" hold in the lid to let the pressure out, but keep most of the moisture in your food.

Our first time cooking with the Can Cooker was on our stovetop at home. We tried out some beef stew in it. I poured a little oil on a paper towel and wiped down the entire inside of the pot and the rack. The optional rack is in two pieces so it can fit through the narrow neck of the pot. Spend the extra $10 on the rack, it will keep your food from burning to the bottom of the pot.

When we first heated up the Can Cooker on our flat stovetop, the bottom of it popped out, making it very convex and made me wonder if it would work at all. It didn't take long for it to flatten out and make good contact with the stove. In about 15 minutes steam was shooting 6 feet in the air. We turned down the heat, sat back and waited almost an hour for the stew to cook. The potatoes were very soft, next time I'll make larger pieces, maybe quarter them. The carrots were just right. The 1" beef cubes were cooked through. They weren't exactly tender, but given the soft vegetables they gave something solid to the texture of the stew. Our two boys, 4 and 1 1/2-years-old both loved it, here is the beef stew recipe.

Pros:
Lightweight
Cooks food in a hurry
Large enough to cook for a dozen or more people
Cleanup was easy (I remembered to wipe it down with oil before using it)

Cons:
The small lid makes it difficult to get the food out of it.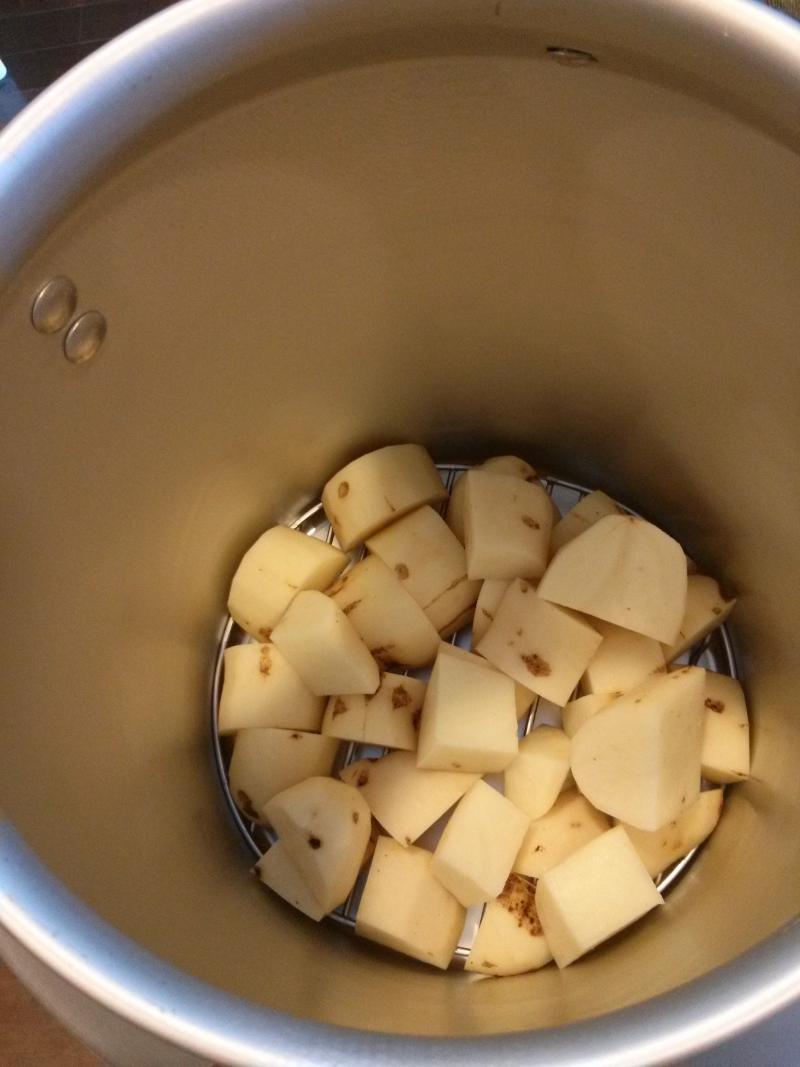 There is an optional rack for the can cooker. I wouldn't recommend using one without it. Here you can see the rack through the first layer of potatoes.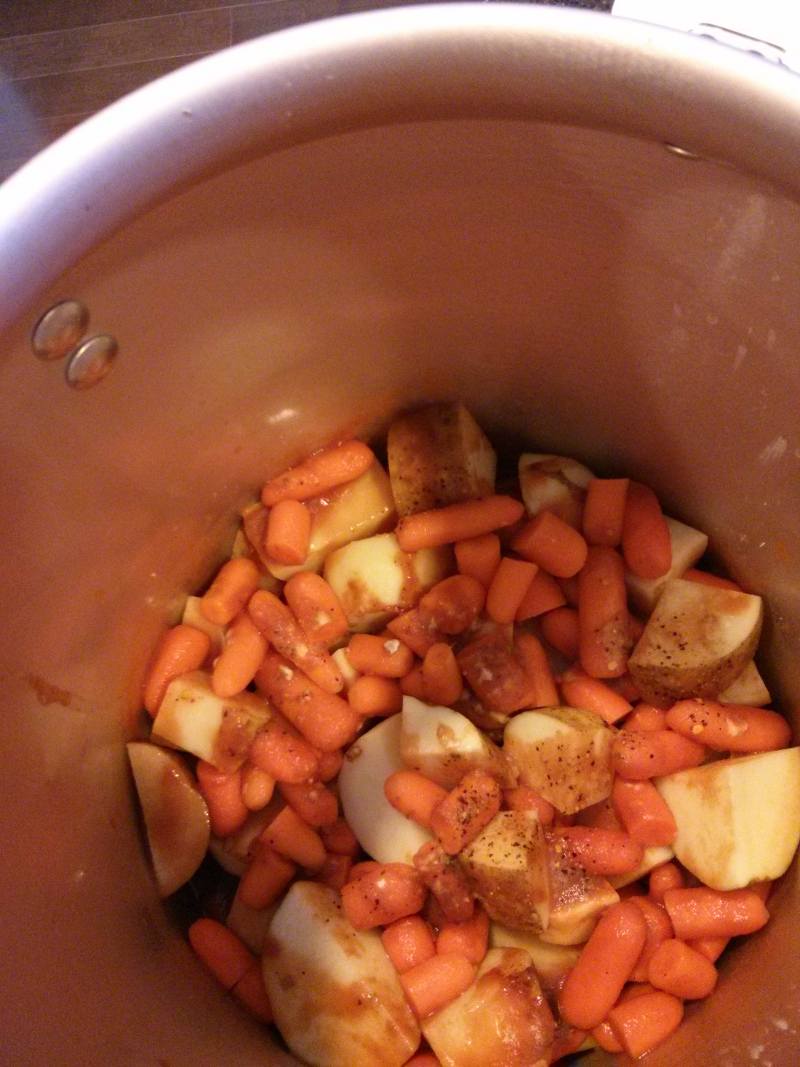 For our stew, we put in the potatoes, carrots, spices. After this picture was taken, we added the tomatoe juice and finally the cubed beef.