Eberlestock G4 "Operator"
By Mark Sticht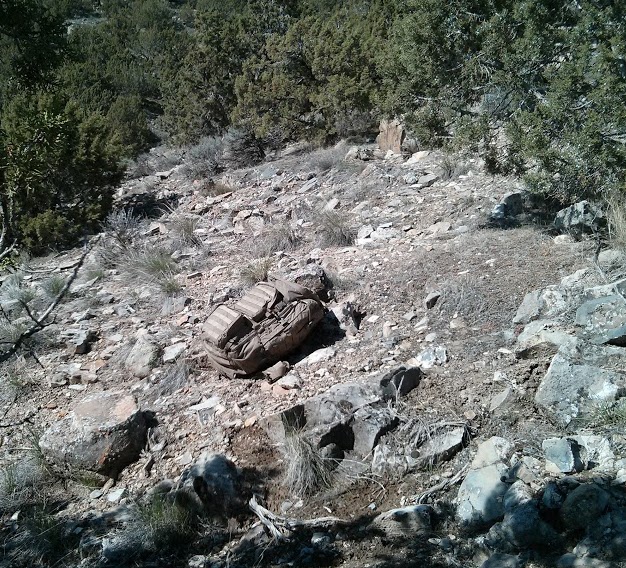 The Dry Earth pack blends in well with, dry earth.
The Quick Answer
This pack looks bomb-proof. I haven't had a chance to carry one more than trying it out, but it looks like a winner. It is heavier than packs of similar size, but it is much more organized than a giant duffle with straps. This review is more of a place to put the dimensions of the pack. I had trouble finding any good measurements, pocket sizes, etc. anywhere online so I figured I should measure it up and post them.
The Purchase
I was able to get my hands on an Eberlestock G4 in Dry Earth, pack it up and wear it around for a bit. I watched a few used ones go as "low" as $300 on Ebay. New, camo ones run as high as $430.
Features
Volume: 4700ci/77 L (including scabbard)
Weight: 9-10 lbs.
Height: 15"
Width: 10"
Heavy construction: 500d/1000d Nylon, Strategic Blend
Built in scabbard: Can carry a rifle up to 60" long, muzzle up or down (with the included butt cover on top and the bottom extended)
PALS-compatible webbing - inside and out
Pull-out rain cover
The Real World
---
January 26th, 2013

Compartments and sizes

This pack is built like a tank. There are pockets and webbing to organize your gear. There are nice details, like velcro sewn to the end of each strap so the extra can be rolled up and fastened to itself so it isn't flopping around.


---
April, 2013
I had a chance to carry the G4 on a short hike. It was easy to adjust and carried the weight well. Eberlestock knows what they are doing. The photo at the top of the page is the Dry Earth G4 Operator in full sunlight.
Top Compartment - each side has a zippered, mesh pocket and some pouches in the back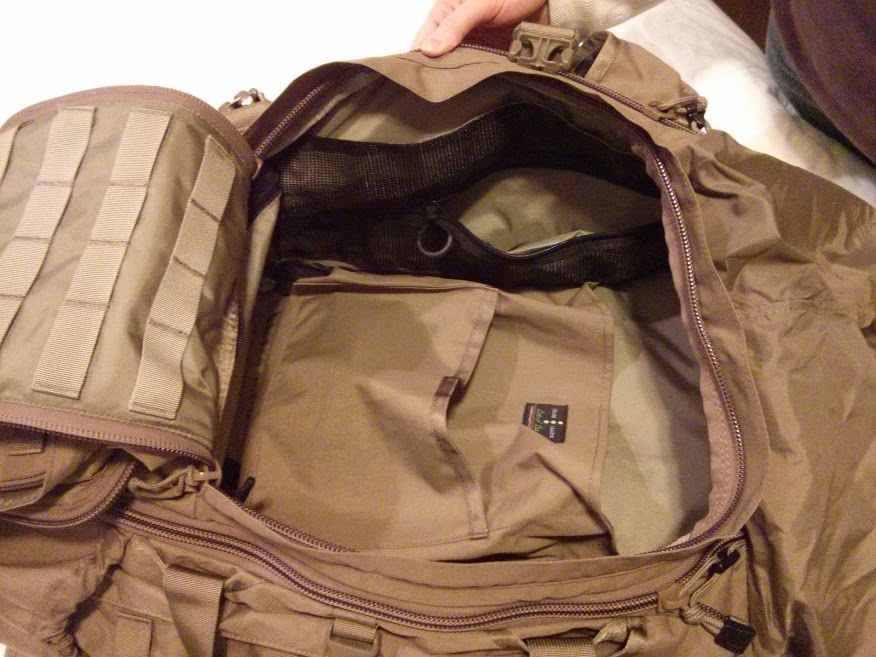 Bottom Compartment - elastic pouches around the sides and back. The top & bottom compartments can be used as one, the divider zips open.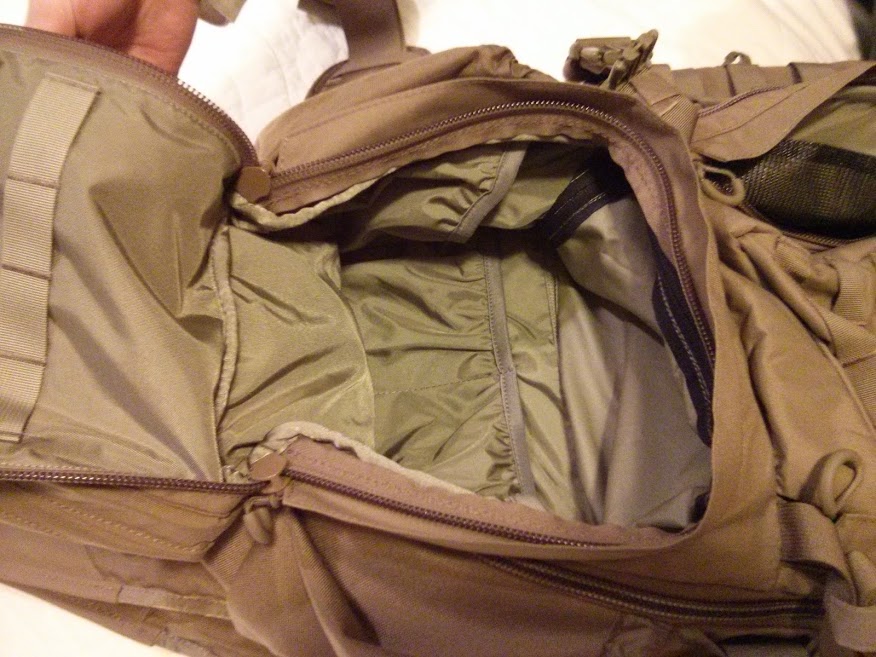 Top Compartment Door
Bottom Compartment Door
Side pocket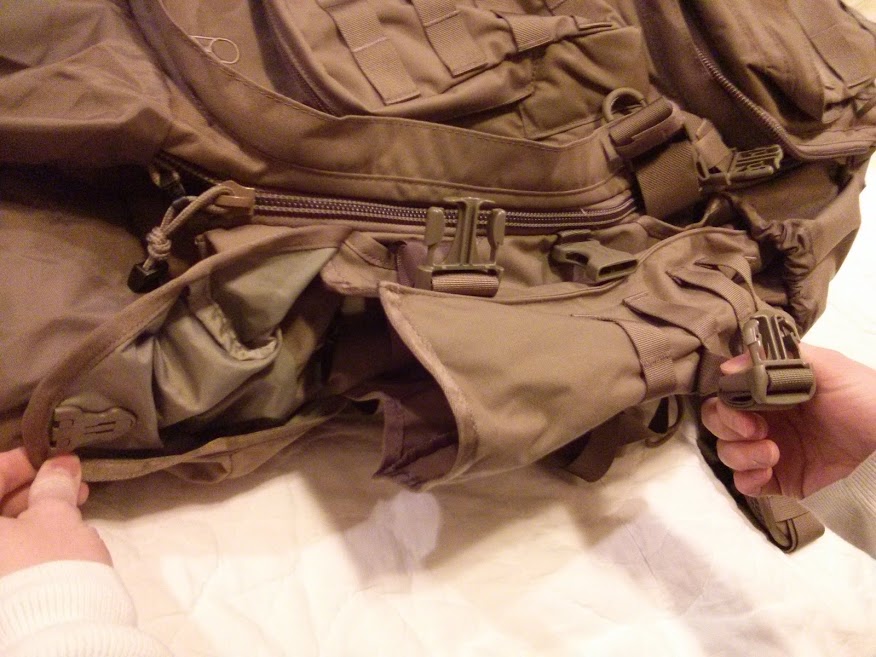 Behind the side pocket - not deep, but long and open at the top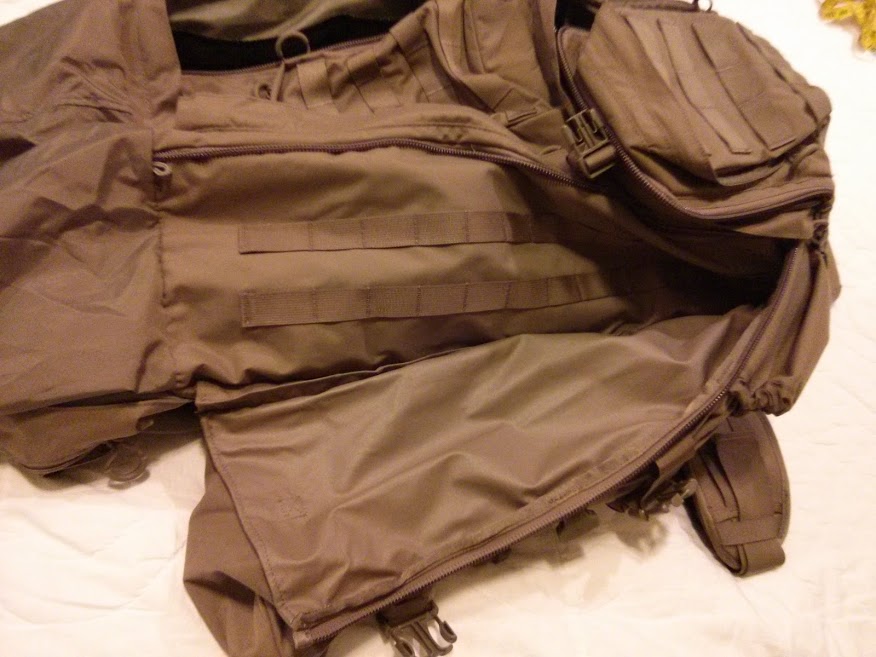 Lid - notice the large loop on the zipper, I love these things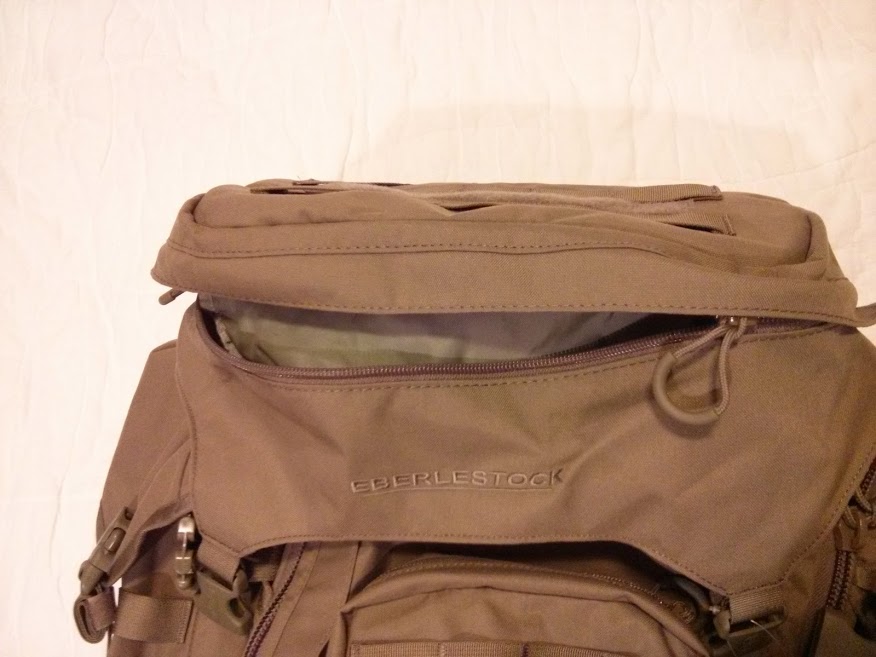 The heavily reinforced scabbard extension adds about 10"
The shortest overall length is just under 30"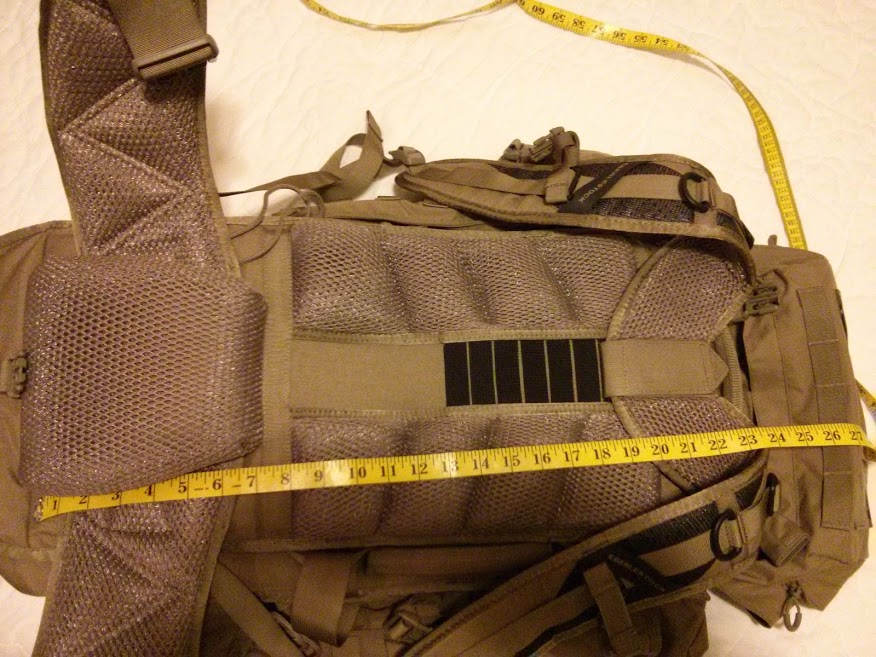 Hopefuly you found what you were looking for and what I couldn't find - the size of pockets and compartments on this pack. If you have any questions I can get in touch with the owner or get some more photos.